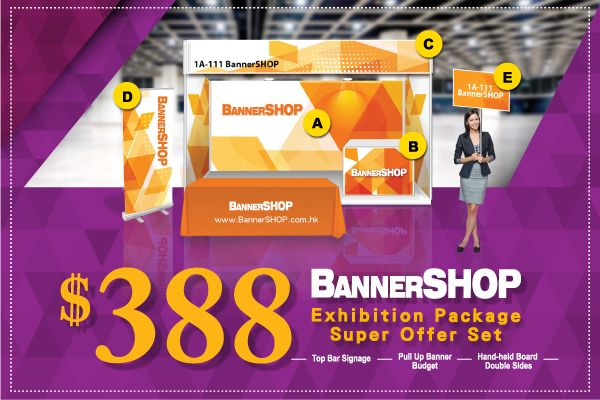 ---
BannerSHOP is an expert on installation & providing the digital printing service, which helps you to build and decorate your booth easily. We have various exhibition for your selection.
Super Offer (DIY)
Printing materials only included for 5mm White Foamboard & PP Stickers
PREMIUM
L-shape Booth (included installation)
Printing materials only included for 5mm White Foamboard & PP Stickers
All Wrapped (included installation)
Printing materials only included for 5mm White Foamboard + Stickers.
Extra +$ to purchase / upgrade with the above packages
EXTRA PURCHASE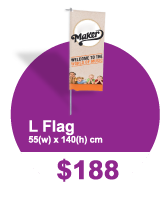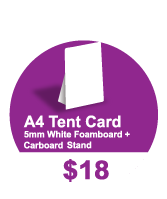 Extra +$ to purchase / upgrade with the above packages
UPGRADE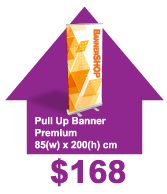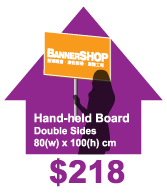 We appreciate your provision of HKCEC-official booth layout plan, including the dimensions of building elements, for us to serve you better.
Terms & Conditions:
The above Exhibition Package offer only applies for 3x3 & 3x4 standard booth layouts of HKCEC. For more advanced or special requests, please feel free to contact us.
All Wrapped Package (included installation): the installation is only applied for the areas or facilities within the booth.
Any purchase of above packages, you can purchase or upgrade with extra money, each item can redeem for 10pcs as maximum.
Delivery Service: only applied for HKCEC. We shall charge the additional delivery fee for the other specific venue.
We shall charge $500 or above, subjected to quotation, as installation surcharge on public holidays/customers specified time period and/or non-office hours (i.e. between 11:00pm-9:00am).
No refund/cancellation/ amendment on package(s) and / or valued added option(s) after order/ quotation confirmation.
In case of any dispute, BannerSHOP reserves the right to make the final decision and amend the terms and conditions without prior notice.
【Case Study】
How to Stand Out Your Exhibition Booth Amongst Your Competitiors?
It is common way to promote your Brand through exhibition activity. But how can you stand out your booth amongst your competitors? Below are the hints to help and make it easy stand out from your competitors:
Signboard (Fascia Board)
Eye-catching Die-cutting Signboard
Height of Signboard can be Adjusted
Tips to Increase Exposure
The exhibition venue generally only provides rectangular standard size of signboards, which simply indicate the company name and booth number. In order to stands out from your competitor, make your booth more eye-catching by using Die-cut signboard. More importantly, you can also see your booth in the distance and increase your brand exposure!
---
Wall Side Panel
Vinyl can be reused after exhibition
All-rounded Promotions
Don't waste this large-area to make good use of wall side panel to promote company's products, services or brand image from different angles. Your potential customers often decide to go or stay in just 3 seconds, preparation meets opportunity.
Material Selection Tips:
Since permanent and difficult-to-remove items are not allowed in the booth, Foamboard or PVC boards are generally used for wall panels. Vinyl banner is a good choice to speed up the installation and step up quickly. It is environmentally friendly because it can be used for other purposes after the exhibition.
---
Information Counter / Showcase
More distinct to your brand image
Coherent Brand Image
The details determine the success or failure of the brand, the information counter and showcase need to be well decorated in order to coherent brand image to implement your promotion strategy.

The types of booth are generally divided into two categories:
Standard Booths
or
Raw Space.
The former generally provides simple facilities, while the latter need to arrange the construction contractors to set up the booth themselves.
Standard Booths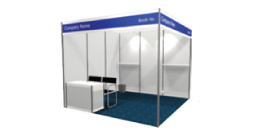 Raw Space