×
Exceed dimension calculation
X Frame Banner & Poster 
Occasionally known as spider frames and non-retractable banners, x banners offer an affordable, yet highly visible, method of advertising. As an alternative to more permanent advertising signage, x banners are easily transported and set up on the event space and can be easily placed anywhere convenient. They are big enough that can be easily seen from afar and can direct potential customers to your business or guests around an event with ease.
At BannerSHOP, our x banners come in a 800mm x 1800mm and 305mm x 1524mm vertical sizing and use durable materials to make sure that they remain sturdy and long-lasting. As well as this, the paper we use is 100% recyclable. If you would like to help with the design for your x banner, our team of in-house designers can provide a one-stop service to create an eye-catching and personalized design for your poster. Just let us know as you complete your order!
Common Uses for X Frame Banners 
X frame banners have a wide range of uses. Because of their affordability, they are ideal for short term business promotions, shop promotions, events, exhibitions and trade shows that will not require the use of the x banner for an extended period of time. They are also ideal if you will need the banner design to change periodically, as the poster can be reprinted and attached to the same frame to save both the environment and your money.
Product Information: 
Affordable and durable plastic frame
Lightweight and easy to install and transport
Well-suited for displaying posters and gives freedom to adjust the angle.
High-quality printing to ensure your design is vibrant and has a high enough resolution to captivate the attention of your guests
100% recyclable and weatherproof paper
 

Artwork Specifications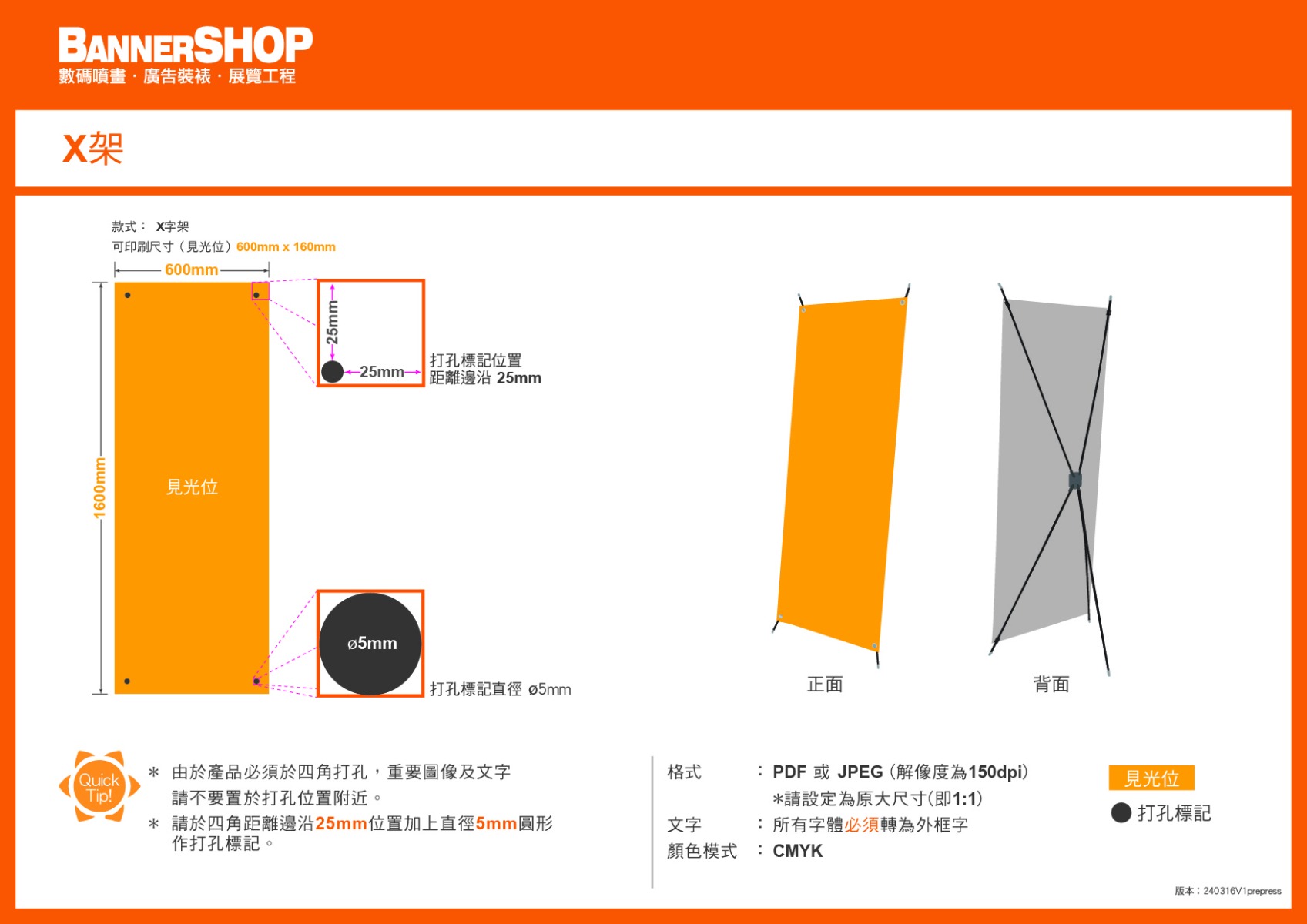 Please feel free to contact us 03-9282 0888 if you have any questions.
Please feel free to contact us 03-9282 0888 if you have any questions.